The latest version of Android – 4.1 Jelly Bean – has been ported, surprisingly enough, on the Nokia N9.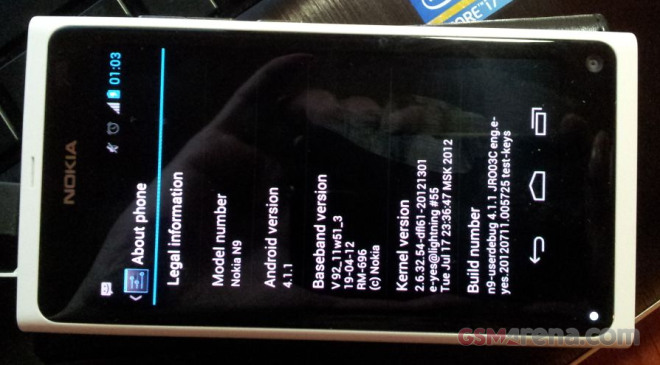 The proof has been posted on Twitter by its developer.
Since the N9 is being slowly forgotten by Nokia, it is now up to the developers' community to keep the thing alive. While official updates are still going on, we all know they won't continue for long, so it's good to see that N9 fans are taking matters into their own hands.
Hopefully, the JB port will be one of the many we will see in the near future. A company may abandon its phone, but the community won't give it up that easy.
Thank you, John Danvic, for the tip!