The popular Spanish footballer Andres Iniesta, who is a brand ambassador for Sony, has kicked-off the Xperia Z's global release by delivering the smartphone to a few lucky fans.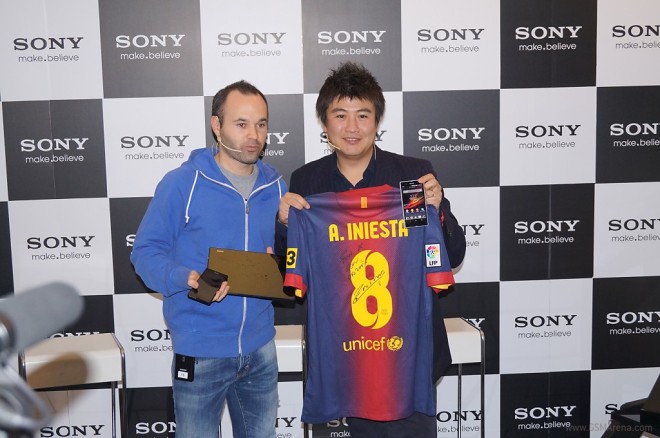 The first 10 buyers of the company's flagship smartphone were given a chance to interact with the star and the fans were able to talk to him and of course get the autographs along with the player signed shirts.
Sony Xperia Z is already available in countries such as Germany, France, Japan and Spain and the smartphones is all set to be launched in many other markets.
Check out the images from the launch event below:
Just in case, if you are looking for the more info about the Sony Xperia Z smartphone then do check our detailed review. And don't worry, the complete battery test is almost ready and it should appear right here in a day or two.