The iOS 4.2 update for the iPhone has been out for a while now and it's mostly minor stuff that has been added, but it apparently contains a cool hidden feature. It adds support for a new tech called Network Controlled Fast Dormancy, which should make battery life go up and network load go down.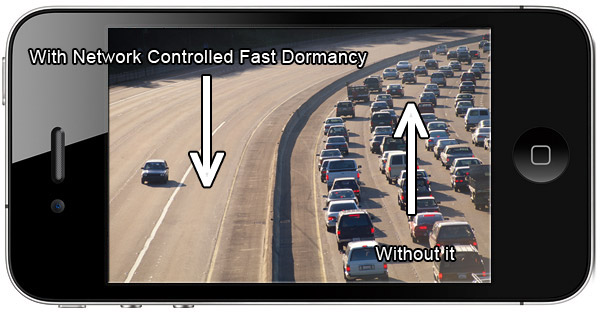 And you'll never guess who discovered this hidden feature…
Nokia Siemens Networks did a few tests and discovered that updated iPhones support Network Controlled Fast Dormancy, a feature developed by Nokia-Siemens Networks itself.
What the feature does is coordinate how and when a phone accesses the network, leading to more efficient network communication, which both eases up the strain on the carriers network (up 50% less according to a North American carrier) and improves the battery life (almost doubling talk time, according to a Middle Eastern carrier).
Network Controlled Fast Dormancy is supported on all iPhones on iOS 4.2 and on Nokia smartphones that were launched earlier this year.
But you have to wonder – Apple didn't come out and say they support the feature, Nokia-Siemens Networks had to discover it on their own. Could this be included into the complicated mess of lawsuits currently ongoing in the mobile world?