The first mirror-less Samsung cameras didn't exactly blow the big players out of the water but they certainly were a decent effort. But that obviously isn't good enough for the Koreans, as a new NX camera is just around the corner.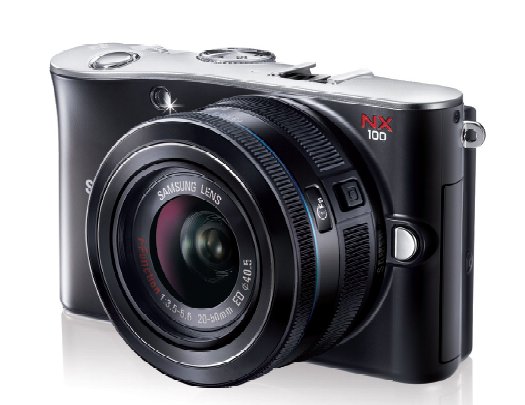 The first photos of the Samsung NX100 just appeared online and we have a few nice specs to go with them. Measuring only 120 x 71 x 34.5 mm, the camera comes with a sweet sounding AMOLED 921k dot display. It will also offer support for an 201k dot external EVF and a GPS receiver.
Of course it's the image quality that matters the most here and we cannot say anything about it yet, but what we have so far looks promising. And the even better news is that along with the camera a new 20-50mm f/3.5-5.6 zoom lens surfaced and it sounds rather intriguing. By the looks of it, it's one of the most compact mid-range zooms the world has seen and size is a great virtue when talking this class of cameras.