Netbooks have been pretty much a one-horse race so far, but things seem to be about to change. The first batch of reviews of the new low-powered Zacate E-350 APU or Accelerated Processing Unit (that's what AMD calls its CPU plus GPU combo) just came in and it outperforms the most powerful Atoms currently available, while still consuming less power.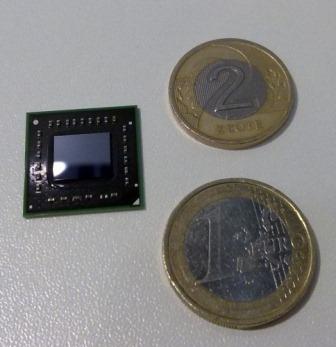 The 1.6 GHz dual-core AMD E-350 compares favorably even to the desktop-grade Atoms with NVIDIA ION2 graphics, and that is certainly impressive. Does it really get any sweeter?
Well it turns out it does – AnandTech reports that the maximum total system power consumption is only 30W when gaming and that's including the 1366 x 768 LCD panel.
It seems that AMD has every chance of finally making an impact in the netbooks and ultraportable segment. Even if Intel does come up with a chip that outperforms the AMD E-350, the Brazos top dog will still remain in the whereabouts and has every chance of making it on some hot-selling netbooks.
Check out the reviews and see how capable those Bobcat cores turned out.