After upsetting the Atom domination with ultra-portables and netbooks with its E-series, APUs AMD has set its sight on the more powerful portable computers. The company has just unveiled its new A-series of CPU-plus-GPU chips.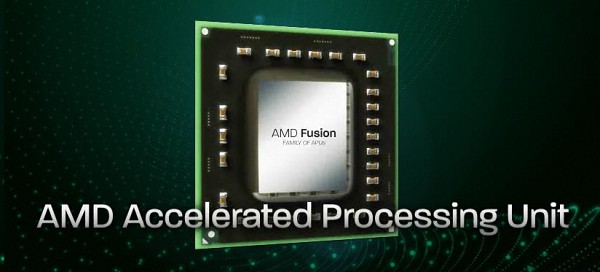 The A-series includes a couple of dual-core processors and five quad-core offerings. The two lowest sitting members are the 1.9 GHz A4-3300M and the 2.1 GHz A4-3310MX, which both support dynamic turbo boosting of up to 2.5Ghz and have 2MB of L2 cache. The Radeon HD 6480G with a clock speed of 444 MHz is the GPU of choice for both A4 chips.
The quad-core A6-3400M and A6-3400MX come next in the pecking order with 4MB of cache each. Their nominal operating frequency is 1.4 GHz and 1.6 GHz respectively and they both reach 2.3 GHz in boost mode. A Radeon HD 6520G clocked at 400 MHz takes care of the graphics here.
The A8 sub-series consists of the A8-3510M, A8-3510MX and A8-3530MX APUs. Radeon HD 6620G running at 444 MHz is their GPU of choice, while the available L2 cache is 1MB per core. The 3510M runs at 1.5 GHz, while the 3510MX and 3530MX reach 1.8 GHz and 1.9 GHz respectively. In Turbo mode there's less to separate those three with the max speeds being 2.4 GHz for the 3510M, 2.5 GHz for the 3510MX and 2.6 GHz for the 3530 MX.
The A-series members with names ending in M have a TDP of 35W, while those named MX need up to 45W.
Starting at $499 for the A4, $599 for A6, and $699 for A8, those new chips will certainly be greatly appreciated by manufacturers of mainstream laptops.
In fact HP already showed its support for the lineup by saying that it will be adding the APU's to 11 (that's eleven) of the laptops in its portfolio. Those include six members of the Pavilion family (dv4, dv6, dv7, g4, g6, g7) and five ProBooks (6465b, 6465b,4535s, 4435s and 4436s). Scheduled to arrive in late June and July those laptops will start from a sweetly sounding $519.