The 11.6-inch HP Pavilion dm1 is one of the first netbooks to use the AMD Fusion technology. Thanks to AMD's powerful and yet tiny and energy-efficient APU (Accelerated Processing Unit) the dm1 is capable as much as a standard notebook.

The dm1 supports up to 8GB RAM and 320GB HDD, while its processor runs at 1.6GHz. It can handle 1080p video content and DirectX 11 graphics, but it's also quite sparing on the battery.
The Pavilion dm1 is only 1-inch thick and you can have it in the USA from 9 January for $450.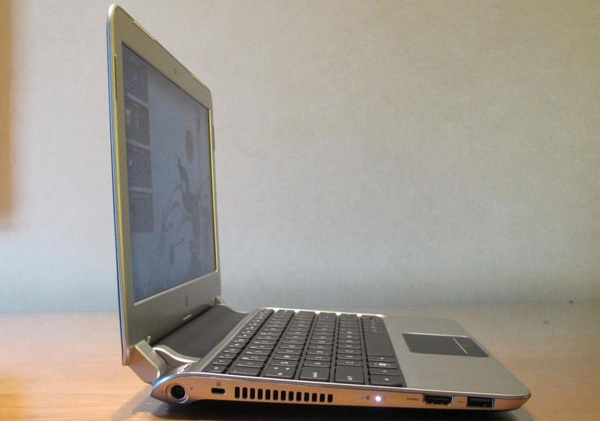 Fusion is the latest AMD innovation combining CPU and GPU into one tiny nail-sized chip (APU). AMD is preparing three Fusion series – C, E and A.
The C-series are meant for netbooks and tablets, the E-series will be suitable for low-power notebooks and the A-series will bring life into lots of notebooks and all-in-one desktops (iMac-like).
AMD is also ready with its next-gen mobile graphics – the Radeon 6000M Series. Similar to the Fusion APUs, the 6000M GPUs are both performance-boosters and energy-efficient. The 6000M chips also support 3D visualization with the help of stereoscopic glasses.