AMD have just announced the latest additions to their lineup of Athlon II CPUs. The five new members start from the budget-minded 3.2GHz dual-core Athlon II X2 260, which should retail for 76 US dollars, and climb up to to the 3GHz quad-core Athlon II X4 640 (MSRP 122 US dollars).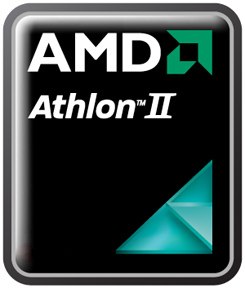 All the new processors are compatible with the AM3 and AM2+ sockets. While I doubt that the Athlon II X4 640 will be able to match the performance of even the cheapest Intel i5 quad-core processor, it's going to retail for almost half of its price, making it an excellent choice for multi-taskers on a tight budget.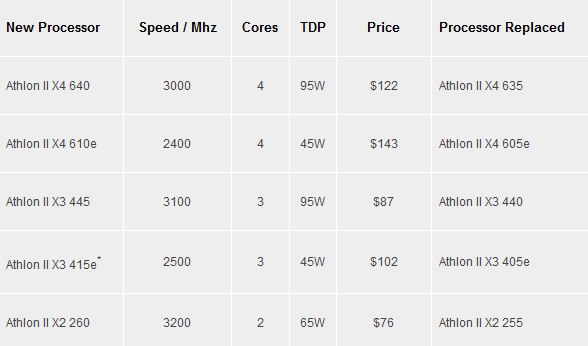 I'm eagerly waiting for those benchmarks to come out and show what those new chips are capable of.