One of the cool features of iOS is that the screen lights up whenever you get a notification. This does consume a bit more battery than just having a notification light but it's far more informative, and you know not just what the notification is about but can also get a brief look at the contents of the notification, making it easier to decide if you should act upon it or ignore it.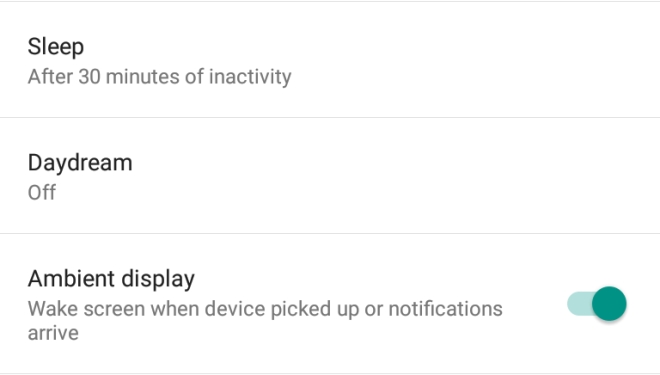 With the updated lockscreen notifications in Android Lollipop, Google has now also added a feature called Ambient display mode. This will allow the phone to light up the display when notifications arrive. Even better, it will wake the screen when you pick up the device, similar to the Moto X.
The feature was spotted in the Preview build of Lollipop and it was running fine on the Nexus 4. Hopefully, Google does not limit it to just the Nexus 6 (since it has an AMOLED display, which works better for these things) and brings it to all Nexus devices.
Update: It seems the feature will only be available on the new Nexus 6 once it's launched. :(