Kindle Unlimited was unveiled back in July, but only now it's become available in the UK as well. In the meantime, it looks like Amazon added around 50,000 more books to the Unlimited roster.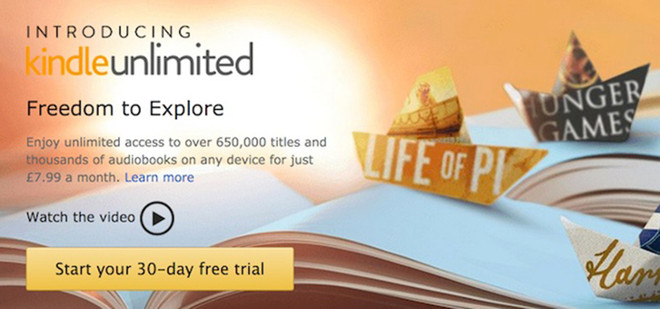 If you choose this subscription service, you pay £7.99 per month and get unlimited access to over 650,000 books and "thousands of audiobooks" on any device.
Like in the US, there's also a free 30-day trial you can opt for if you're not yet convinced to take the plunge. Kindle Unlimited comes with Whispersync for voice, which lets you easily jump between written books and audiobooks across your devices without losing your place in the book.
Once you've subscribed (or entered the free trial), you'll see the Kindle Unlimited icon when browsing for books in the Kindle store. Click the "Read for £0.00″ button to start reading. And when you see "Kindle Unlimited with Narration" on a book's page, you'll know that the aforementioned Whispersync for voice will work for that particular book.