In a rather stealthy fashion, Amazon made its Appstore application for Android redundant. The retail giant baked its Android marketplace into the main app, which is available in the Google Play store.
Going forward, you will be able to access your Android apps from Amazon by simply going into the Apps & Games section of its Android app. You will no longer need to venture outside the Google Play store and download an app to access them.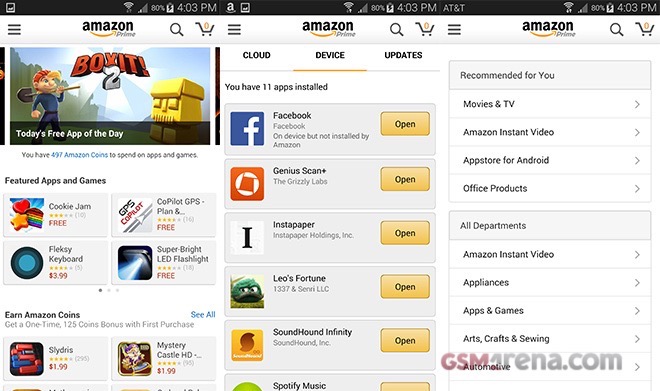 Curiously, the Apps & Games section in the Amazon app for Android has been available since September 9. Strangely, the company decided to keep quiet about the new functionality – it sort of mentioned it in a press release, but not quite.
The move makes Amazon's app a de facto competitor of the Google Play store for apps in addition to other digital content. I wonder if Google will have something to say about this development.