Making your own chips seems to be all the rage these days – a new rumor claims that Amazon is looking to acquire Texas Instruments' high-end OMAP chipset manufacturing business.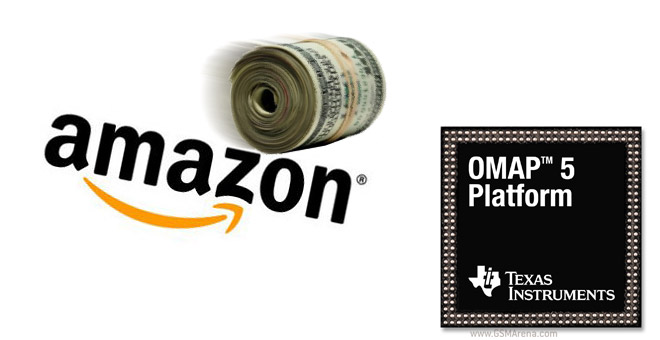 TI recently announced they'll be expanding the focus of their chips to "automotive, industrial, enterprise communication, vision and robotics", but they won't give up on the mobile phone and tablet market.
Has that changed? And more importantly, why would Amazon, which is a retail and service company, spend billions of dollars to get its own chipset making business?
Amazon recently revealed they are not making any profit on the hardware of the Kindles (they serve more as a storefront), so if they're the ones making the chipset powering the Kindle Fire tablets (also Barnes&Nobles Nook tablets) they might be able to reduce the manufacturing costs somewhat.
But enough to justify a deal worth billions of dollars? It might, if Amazon was planning to make more than just Kindle tablets. There were rumors of an Amazon phone, but the company might also go the digital video player route a la Apple TV or Nexus Q – they certainly have the multimedia library for it.
What else? Well, Amazon is maintaining a lot of data centers for EC2 and their own needs and ARM-based servers have been gaining popularity lately (and TI's OMAP 5 that's based on Cortex-A15 would be a good fit for something like that).
Of course, all this is just speculation – the two companies haven't even confirmed that such a deal is being discussed. But Amazon is certainly a company that aggressively breaks new ground, so it just might be true.