Amazon has brought its flagship Kindle model to the Indian stores. The company is selling both, the Wi-Fi as well as the 3G model on its Indian website. The Kindle Voyage is priced at Rs. 16,499 ($265) and the Kindle Voyage 3G is priced at Rs. 20,499 ($329).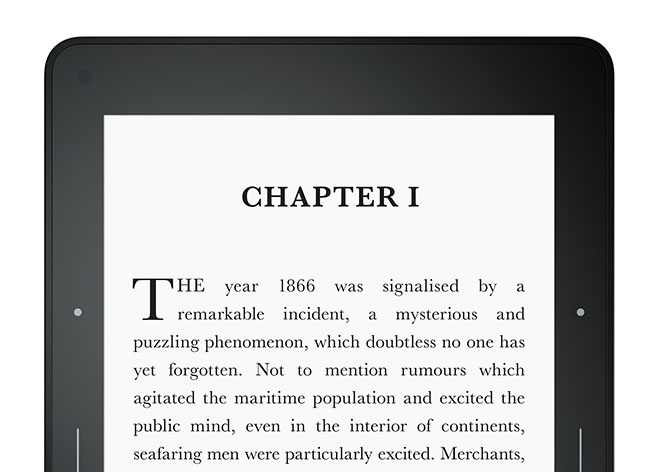 The Kindle Voyage is the thinnest Kindle Amazon ever made, with a new flush glass front and magnesium body. The glass on the front is anti-glare and textured to give the feel of paper.
At 300 PPI, the Kindle Voyage has the highest resolution Kindle display, and also has the highest brightness and contrast. The Voyage also features auto brightness that adjusts the display brightness according to ambient light, and even dims the screen as you keep reading to reduce eye strain over long periods of reading.
The device also features touch sensitive areas on the side bezels, where you can press lightly to move to the next page, and the device will vibrate gently to give feedback.
The 3G model comes with free lifetime 3G that you don't have to pay or sign any contracts for.