Amazon is aggressively expanding their business venues – just last week they launched an app store Android and now they're enabling music streaming for their Cloud Drive service.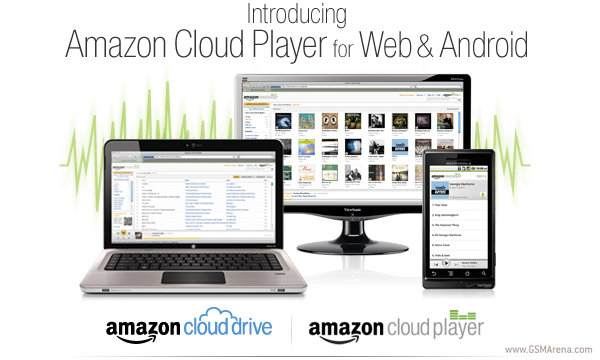 Streaming music over the Internet is something that both Google and Apple are rumored to be working on. So, let's see how well the Amazon Cloud Player works…
First off, Amazon Cloud Drive is a new service that gives you 5GB of free storage. You can buy more storage (up to a terabyte, $20 for 20GB a year) and you can access your files from any computer afterwards.
What the Amazon Cloud Player does is give you an interface to play any songs you've uploaded to Cloud Drive in your browser or using the dedicated Android app. There's also the Amazon MP3 Uploader app, which will help you upload your music collection. The app handles MP3/AAC files but music files with DRM won't work.
Or you could just use the web interface to upload files (files should be under 2GB and songs under 100MB). Also, if you buy an album from Amazon, they'll bump up your storage to 20GB for an year for free.
The web-based player works just like most players you've used – you can filter tracks by artist, album and genre and also manage playlists. You also get standard player controls like play/pause, scrubbing, shuffle and repeat. Album art is also supported but there's no equalizer.





Uploading a song to Cloud Drive using the web UI • The Amazon Cloud Player running in the browser
There's a dedicated Android app as well (you need Android 1.6 or higher). I couldn't download it though.
iOS devices are not supported however – there's no dedicated app (for now at least) and the web based interface won't work with the Mobile Safari browser. The Cloud Drive web UI works though, so you can tap download and let Safari stream the song (which isn't nearly as handy).
If you give the Amazon Cloud Player a spin (you can start here) don't forget to leave a comment with your thoughts on it. And keep in mind that mobile Internet data caps are in play.