It has been over half a year since Amazon unveiled the Kindle Fire HD Kids Edition and now you can almost buy one in Europe. US users have been able to grab one for months now, but now kids across the pond get to pre-order one of these as well.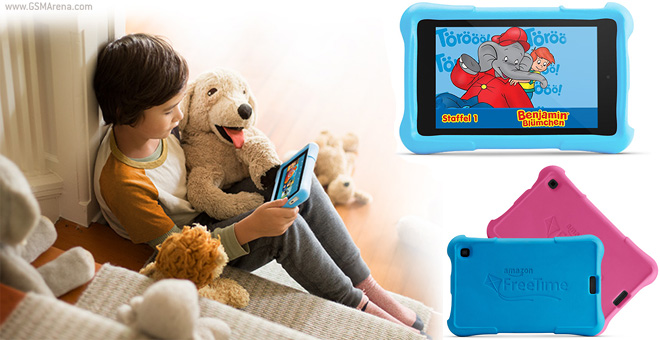 The tablet is based on the Kindle Fire HD 6 (which is even cheaper), but the Kids Edition has been ruggedized to survive the hardships of being a child's toy.
The Amazon Kindle Fire Kids Edition has a 6″ 1,280 x 800px IPS screen, a quad-core processor (big.LITTLE) with 1GB of RAM and 8GB or 16GB of storage. It has a SlimPort for wired TV out and 2MP+VGA cameras.
In the UK the tablet will set you back £120, in Germany it's €150 for the8GB version and €170 for the 16GB version. The Fire HD 6 costs £80/€100 respectively, so you may look into some rugged cases for the 6″ tablet.