Amazon's Kindle Fire HDX is the latest tablet to undergo the teardown treatment. iFixit has taken apart the 7-inch slate to show us what's under the hood.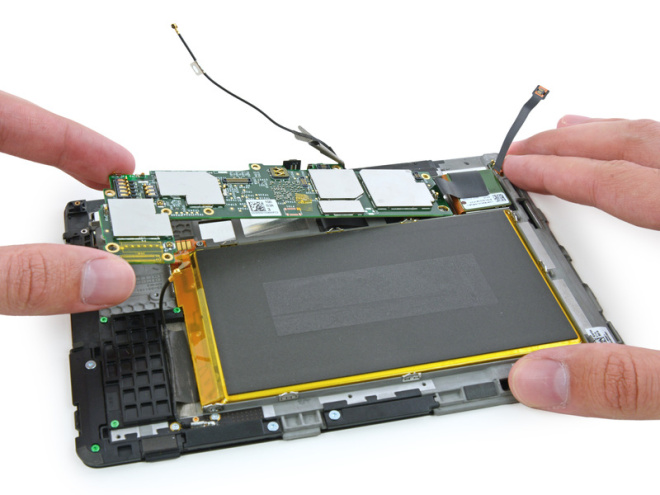 The teardown reveals that the Kindle Fire HDX is certainly not an easy to repair device. The only good news is that you can open the tablet without having to use the heat guns by unscrewing and removing the clips of the tablet.
Under the display lies the complex circuitry of the Kindle Fire HDX, while the battery is glued to the motherboard making it impossible to replace without displacing the motherboard. The LCD is attached to the cover glass so a shattered display would mean a replacement of both the units.
At the end of the day, the Kindle Fire HDX with an iFixit score of 3, which suggests do-it-yourself hardware fixes are almost impossible. Check out the source link below for the step-by-step photos of the teardown.