The Amazon Kindle Fire HDX 8.9 is a great tablet, especially if you consider its price. But there's one problem – it's stuck with Amazon's customized Android and Amazon's own app store. With a bit of hacking, you can change part of that.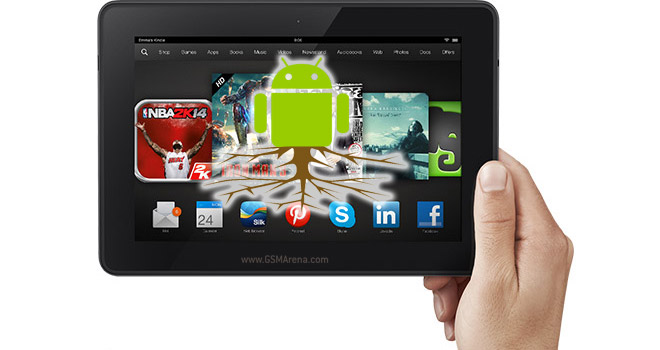 The Fire HDX has been rooted, which makes it possible to install the Play Store (though it's not easy).
Rooting is also the first step to flashing a custom ROM, but there aren't any of those just yet.
Anyway, you can find the necessary files and instructions over at this XDA Developers thread. There you'll also find the responses of the first people who tried it and any problems they encountered (plus a place to ask if you run into trouble).
Keep in mind that this requires some technical skill as you have to manually execute some ADB commands. It's not that difficult, but if you don't know what ADB is, it's probably better to stay with Amazon's OS for now.
At least until someone comes out with a clean Android ROM to make the whole process worthwhile.