The new Amazon Kindle Fire HD 8.9 has just been taken apart, revealing plenty of Samsung-made parts in the process.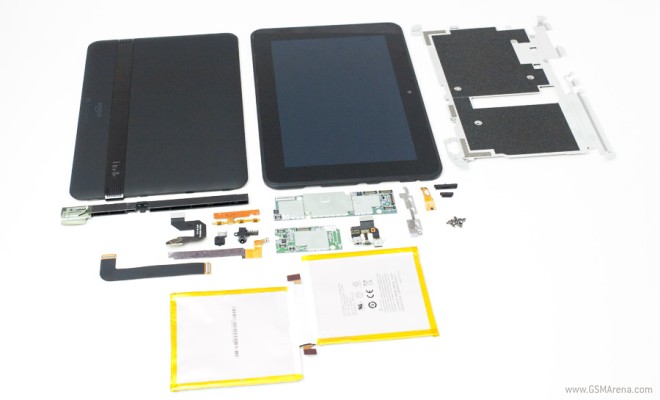 The teardown also reveals that the device is fairly easy to take apart, which should make eventual repairs relatively painless.
As far as the Samsung contributions go, it seems that the display panel, RAM and battery are all supplied by the Korean giant. The processor is, as expected, the OMAP 4470 from Texas Instruments, while the 6000 mAh battery has a dual design, featuring two separate bays connected by a controller board – something unconventional by today's manufacturing standards.
Finally, the LCD and digitizer are fused together, which is what you'll find in most mobile devices.
For the full teardown, check out our source link.