Poor Amazon Kindle Fire was subjected to both physical and psychological attacks – there's already a one-click rooting tool for it and the 7″ tablet was disassembled by people curios to see what's inside.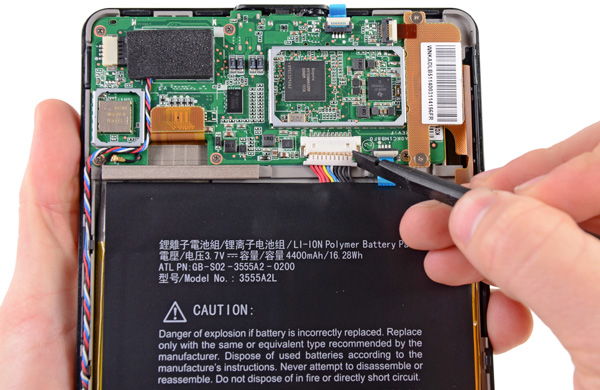 The usual suspects over at iFixit tore open the Kindle Fire and reported with a list of components and a fairly good repairability score.
The Fire is powered by a TI OMAP 4430 chipset with two Cortex-A9 cores and 512MB Hynix RAM plus Samsung-made 8GB flash storage. The 7″ IPS LCD display of the tablet is courtesy of LG. All the gadgetry is fed by a 4,400mAh battery.
You can read all the gory details complete with detailed photos over at iFixit.
On the software side, the SuperOneClick v2.2 can be used to root the Kindle Fire pretty easily. You need to have the Android SDK download and to enable ADB first – you can read the process over at XDA-Developers.
Rooting the Kindle Fire doesn't mean you can get apps from the standard Android Market running on it, but it's a step in the right direction.