Google's Chromecast topped Amazon sales charts – it's a small, cheap HDMI stick that streams video and music on your TV. But those use Google's media library, Amazon can't let that stand – and, apparently, it won't.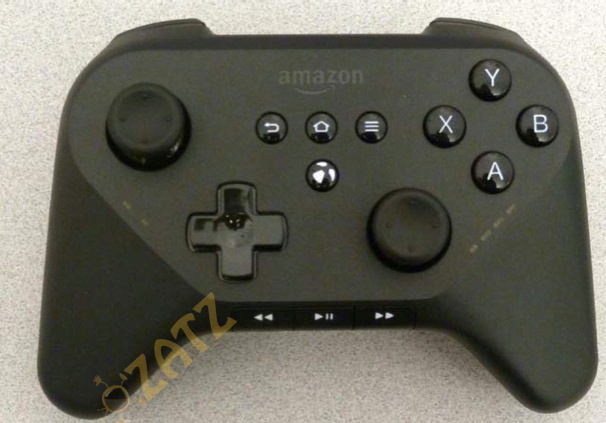 Amazon subsidiary and designer of the Kindle, Lab126, is reportedly working on just such an HDMI stick.
It's no secret that the software on the Kindle Fire tablets is designed specifically to promote Amazon's content library. The stick will do the same and more – it will be able to stream PC games to the TV at 30fps.
Similar services exist (OnLive) but this one will be powered by Amazon's well-known cloud. A recently leaked photo of an Amazon-branded gaming controller (pictured above) supports that. It features playback buttons to boot.
According to the Wall Street Journal the stick will be available in early April through Amazon itself but also other retailers like Best Buy and Staples.