One of the biggest competitors to Google's Android Market is the controversially named Amazon Appstore. One of the main reasons for its popularity has been the free app that Amazon gives away everyday to users.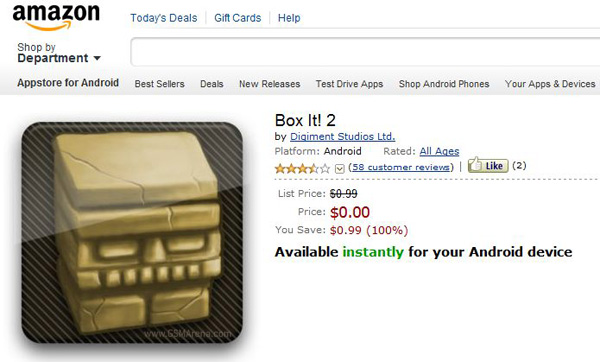 Unfortunately, so far the service has been limited to residents of the US. But not anymore, because it seems now the Appstore is expanding its reach to a wider customer base. You will now be able to access the store from Europe, Australia as well as India. And although that still leaves out a lot of countries, it's still better than being US-only.
If you are in any of these countries, head over to Amazon and download their Android Appstore app to your Android device and see if you are able to download any of the apps. And do let us know if it works out for you, or even if it doesn't.