It seems Apple is in the process of upgrading their iconic white earphones. I use 'iconic' only to describe the design, because when it comes to sound quality they sound about as good as a doctor's stethoscope.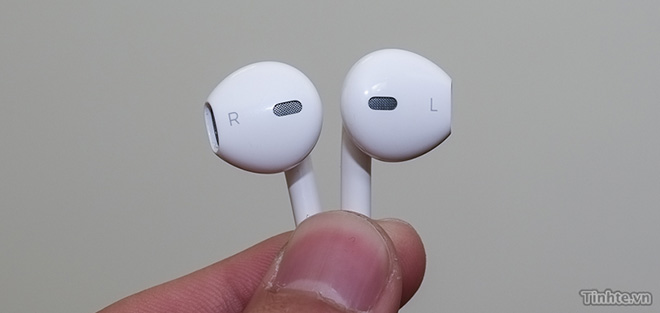 The pair you see above were spotted in Vietnam, the country famous for leaking Apple products well before launch (among other things). Gone is the flat, symmetrical design of the previous earphones that fired the sound straight into the side of your ears instead of into the ear canal. These have a more ear friendly design that should also fit more snugly and have a port for directing sound straight into your ear canal. There is also a port on the side possibly for bass reflex.
This will be the fourth redesign of these earphones since they were first introduced with the original iPod back in 2001. Hopefully, these bring with them improved drivers and better audio quality, assuming they are real. You will find more images in the source link below.