By now a lot of companies have showcased their Windows 8 and RT based tablets. We especially saw a ton of them back at IFA in Berlin. But there was one thing that was always missing from the spec sheets and that was the pricing.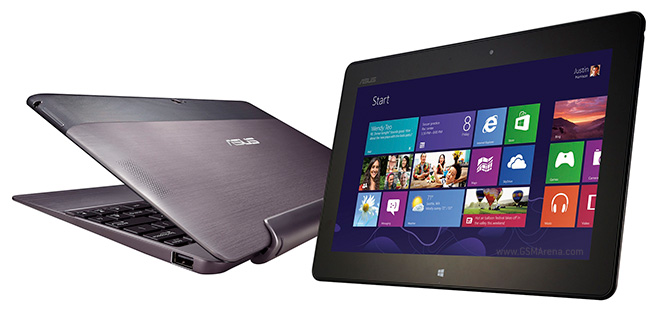 Now, thanks to this alleged leaked ASUS roadmap, we know the pricing details of at least one manufacturer's Windows based tablets.
ASUS has announced three Windows based tablets so far. The first is the Vivo Tab RT, with a 10.1-inch display, Tegra 3 processor and optional keyboard dock, which will be selling for $599, with $199 extra for the keyboard dock. The bigger 11.6-inch Vivo Tab running the Intel Atom processor will be selling for $799 and lastly the unique Taichi notebook with displays on either side of the lid will be selling for $1,299.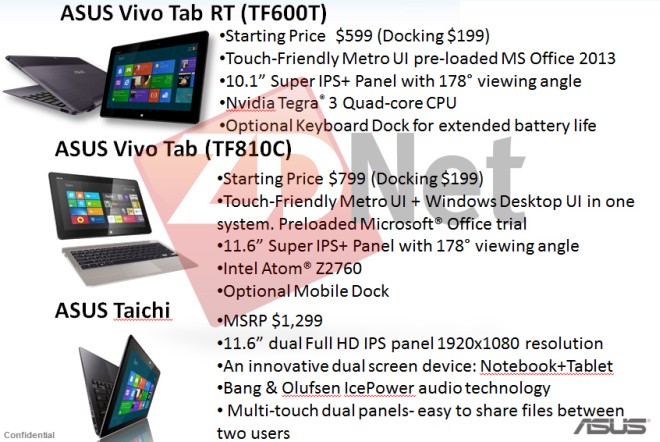 The prices, evidently, are on the higher side when you consider the current tablet pricing. ASUS would really have to convince the buyers why they are paying such a premium over the current favorite iPad if they expect people to buy any of these. That goes for all the other Windows tablet makers as well. Because right now, the only tablets that are selling apart from the iPad cost around $200.