Today Alcatel has officially started US pre-orders for its first smartwatch, the aptly named OneTouch Watch. The wearable was announced earlier this year, and it's very affordably priced at $149.99.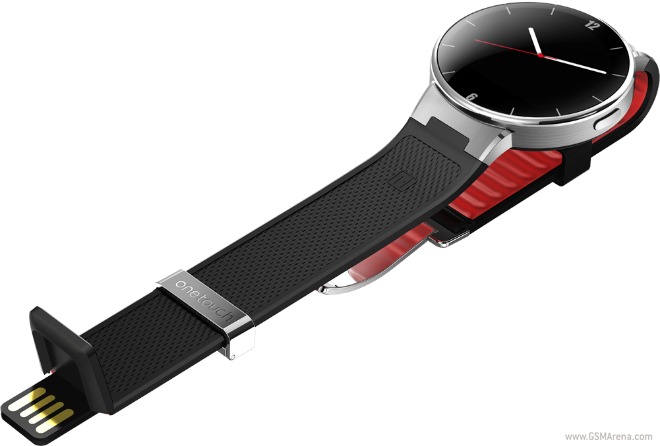 That's a far cry from the Apple Watch, for example, but don't forget that this doesn't run Android Wear, Google's platform for smartwatches. Instead, Alcatel chose to develop its own solution, one that is thankfully compatible with both iOS and Android smartphones.
Alcatel lets you pre-order the OneTouch Watch through its direct-to-consumer US-based online store, though the company doesn't say anything about when the wearable will actually start shipping. We just get a "Coming Soon" mention and that's it. Also note that currently you can only order it with a "sporty black" band. More options are supposedly coming in the future.
The Alcatel OneTouch Watch charges via an USB 2.0 connector that's built into its strap, as you can see from the image above. Alcatel promises that its proprietary software platform will enable better battery life compared to competing offerings, around two days of 'normal' use.
To get to know the Alcatel OneTouch Watch a little bit better, make sure you go through our detailed hands-on from CES.