Alcatel has slowly been building momentum in the midrange segment, and has accrued quite a following in emerging markets, particularly in South America.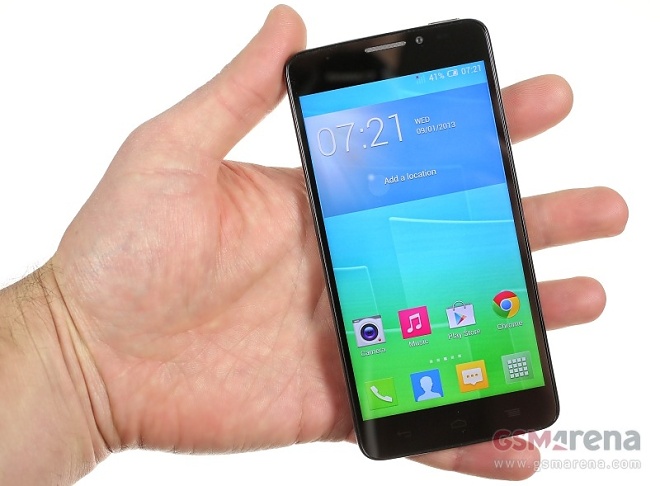 Its latest Alcatel Idol X+ offering is an update to its flagship Idol smartphone, this time with a "true" octa-core processor from Mediatek that also comes with a boost to its battery, but still manages to retain the same slick design at a competitive price point.
The Idol X+ packs a 2 GHz octa-core Mediatek MT6592 chip that features the company's 28nm architecture capable of running any number of cores depending on usage. This means it'll use just one core for low intensity tasks like checking email, while it can employ all eight cores for more demanding tasks like playing games. This should result in enhanced performance and battery life compared to other octa-core variants that toggle between two sets of four cores.
Beyond that, the Idol X+ is very similar to its predecessor, featuring a 5-inch 1080p screen, 2GB of RAM and a 13MP/2MP front/rear camera combo. Unfortunately, the Idol X+ has done away with its microSD card slot expansion, and while the battery has been bumped up to 2,500mAh, it is non-user-replaceable. Alcatel is partially compensating for the former by releasing a variant with 32GB of internal storage in addition to the 16GB version.
Design-wise, the Idol X+ has the makings of a premium device thanks to its sharp display that has a minimal reflections and wide viewing angles giving it a painted-on look. The dual-SIM slots on the side are held closed by magnets and take a bit of work getting open, but ultimately don't detract much from the build quality.
The Idol X+ runs on Android 4.2.1 Jelly Bean with a custom overlay on top. Jelly Bean is starting to show its age given numerous flagship releases sporting Android 4.4 KitKat, but Alcatel's interface has plenty of nifty features that we haven't seen from other, bigger manufacturers. Take a look at our hands-on video below for more details.
Be sure to check back with us soon for our comprehensive review on the Alcatel Idol X+.