When Microsoft and Remedy announced Alan Wake back in 2005, it was meant to be released both on the PC as well as the Xbox 360. The game wowed everyone with its visuals, which were to use the then-upcoming DirectX 10 technology from Microsoft. Unfortunately, the PC version of the game was canned with no word on future availability and it has been available exclusively on the Xbox 360 so far.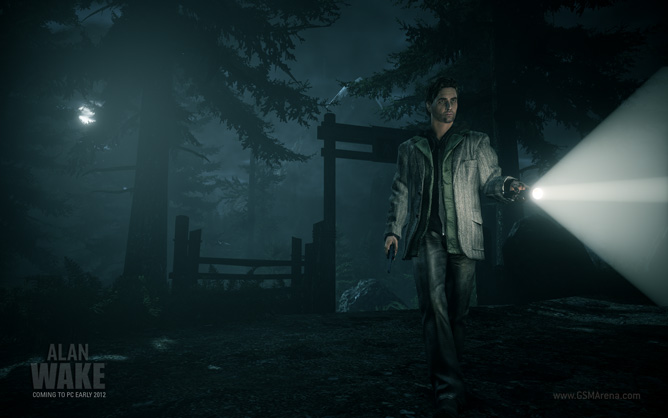 Now suddenly, almost two years after the game released on the Xbox, Remedy has announced the PC version of the game, which will be releasing in February. This is going to be the definitive version of the game, with improved higher resolution graphics (the screenshot above is in-game), support for keyboard/mouse/Xbox controller, stereoscopic 3D, and will come bundled with the two DLCs, 'The Signal' and 'The Writer'.
Unfortunately, Remedy has announced that the game will be sold exclusively through Steam, which won't be great news for someone with a slow or a non-unlimited connection (that would be me). Also, the PC version of the game lacks Games for Windows Live (GFWL) support, which some would see as a boon.
Having played the game on the 360, I'm really looking forward to play the PC version. At its core, Alan Wake is a shooter and as with every shooter, I was dying to play the game with a proper keyboard/mouse combination instead of the controller. The game itself is excellent, with an intriguing story and creepy gameplay. And now with the improved graphics, the game is going to be really, really good. Something we should have had back in 2010.