One of the most popular 3rd party launchers for Android devices got an update today, which brought a host of new features and some nice visual tune-ups. ADW Launcher Ex 1.3.3.5 comes with most of the eye-candy that you normally associate with Android 4.0 Ice Cream Sandwich.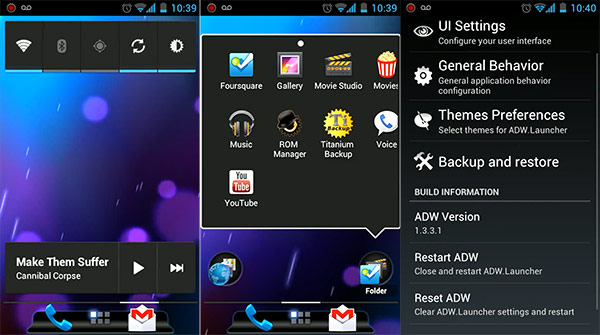 The update should allow the Launcher Ex to play nice with the host Ice Cream Sandwich smartphones and tablets, which are bound to come at the start of 2012. You get a new Dockbar, the option to create folders by dragging an app onto another on your homescreen and some new transition effects.
You can check the updated Launcher Ex on video here:
If you are interested you can get the ADWLauncher Ex from the Android Market for just over $3. And if you happen to already have it – the update should be there waiting for you.