Adobe has just released a new app for the iOS devices that lets you edit PDF documents from your smartphone or tablet. Now, I know touchscreen devices aren't the most comfortable things to edit documents on, but it is certainly nice to be able to make a few minor changes on the go.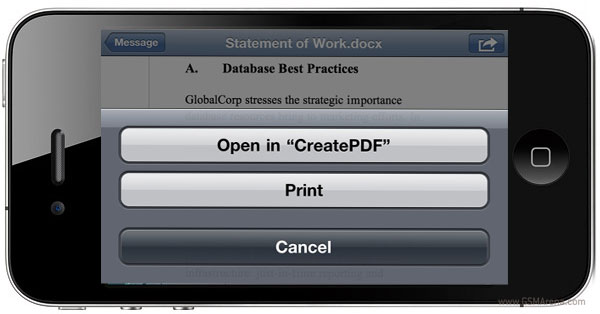 And the great news is that the application, called CreatePDF by the way, also supports a number of other document (docx, doc, xlsx, xls, pptx, ppt, rtf etc.) and image (ai, psd, indd, jpg, bmp, png, gif, tiff) formats.
The sad part is that the app doesn't come cheap. Adobe's asking price is a penny under $10, which is certainly more than what I'd pay for a document editor/PDF creator. Then again, if you need a PDF creator on your mobile, you don't have too many apps to choose from, so you might think otherwise.