Adobe is releasing a touch SDK for developers and three apps for the iPad, which aim at turning the tablet into a capable Photoshop companion – something along the way of Wacom's pen tablets. With the new apps you can finger-paint, color-mix, tool-shift and export to the full-featured PC version.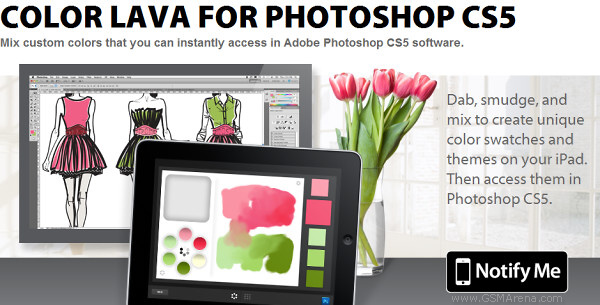 The touch SDK aims at giving developers the tools to create Photoshop apps for iOS, Android and BlackBerry. This way basically every tablet-maker (save for HP, for now) will be able to take advantage and use its tablets for professional Photoshop work.
With the new apps for the iPad – Nav, Eazel and Color Lava – Adobe tries to bring an innovative "touch" to Photoshop, using the iPad's capacitive multi-touch technology.
Nav enables the iPad to shift between tools and open photos, Eazel is a finger-painting app, that lets users draw whatever they like and then export their work directly into the Desktop version of Photoshop and Color Lava gives the iPad the ability to mix colors.
The guys over at AllThingsDigital have prepared a quick walkthrough video of the apps in action and you can check it out below.
The iOS apps are all part of an update to the Adobe Creative Suite to version 5.5, which will be released on 3 May. The iPad apps will hit the iTunes App Store around the same time.