Adobe has released a mobile version of its popular photo editing software – Lightroom – for the iPad. Lightroom for iPad lets you work on your Lightroom files stored on the cloud as well as locally stored files on the iPad.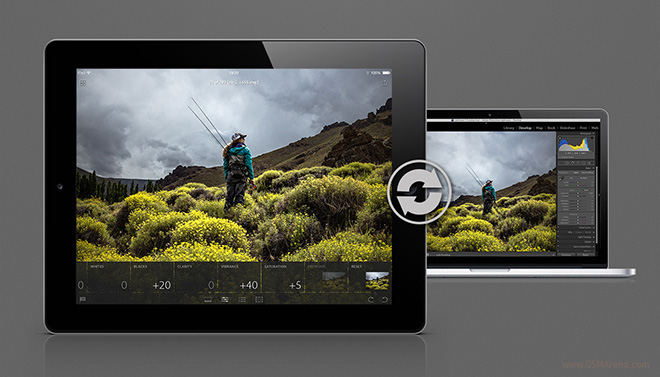 Lightroom for iPad needs an Adobe account and a subscription to Photoshop Photography Program. Once that is done, you will be able to access the files you worked on and stored on Adobe's cloud service through your desktop PC. Lightroom for iPad will let you work on any file you uploaded, including full size RAW files. Any changes you make are saved to the file stored online, which can then be accessed again when you get back to your desktop PC.
Lightroom for iPad naturally does not have all the editing options available on the desktop suite but it does include a lot of options to make quickly editing on the go possible. The app also makes good use of multi-finger gestures, such as a two finger tap to show or hide the histogram and three finger tap to preview changes in the image.
The Lightroom for iPad app is free but as mentioned before it needs an Adobe Photoshop Photography Program subscription, which costs $9.99/month and also includes Lightroom 5, Photoshop CC, and Behance Prosuite. You can, however, try the app for free for 30 days after signing in with an Adobe account.
An iPhone and Android version of the app will be arriving later.