Adobe keeps pushing improvements to their Flash platform and its good to hear that the Flash development on mobile platforms is keeping pace with the computer platform.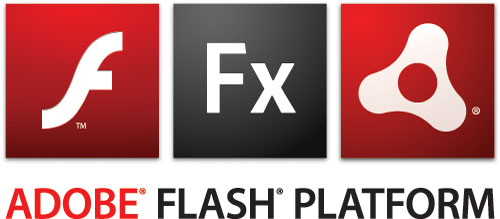 Adobe is showing off Flash 10.2 for mobile devices, which improves performance over v10.1…
Flash 10.2 for mobile devices supports Stage Video – we first saw this in the beta for the desktop Flash 10.2 and Adobe claimed 1080p video playback with hugely reduced CPU usage (up to 80% they're saying).
Stage Video is essential for performance on mobile devices – it reduces CPU and memory usage, which should enable higher frame rates. Flash 10.2 is fully compatible with current videos, so you'll only need to update the software (that is, videos don't have to be re-encoded to take advantage of Flash 10.2).
For now, Flash 10.2 for mobile devices will be available only on Android 3.0 Honeycomb and BlackBerry Tablet OS. There's no word on when/if Flash 10.2 will be available on other mobile OSes and if it will hit phones too.
Meanwhile, Flash 10.1 is spreading at a fast pace – in six months since its launch, it has shipped or installed on over 20 million smartphones (downloads from the Android Market account for more than 6 million of that). Adobe is aiming for 132 million devices running Flash 10.1 in 2011.
Adobe AIR (that's their app development environment) is growing fast too. In fact, they say Flash and AIR have exceeded their own expectations. Anyway, Adobe expects over 200 million smartphones and tablets to support AIR applications. It's even possible to develop iOS apps using AIR, despite Apple's stance on Flash and related products.