Adobe added Flash support for Ice Cream Sandwich a while ago but an update by the company has popped up on Android Market, claiming added compatibility with new Android 4 supported devices.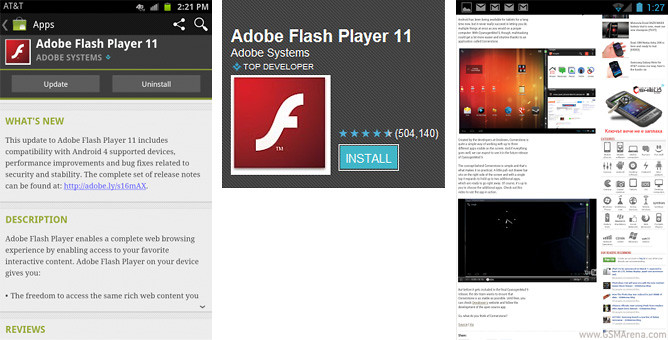 Aside from the added ICS support, Adobe claims to have added performance improvements, bug fixes and a fixed security flaw that could've posed a threat to your phone's security.
The update is online over at the Android Market and is compatible with all Flash-capable droids out there, not just ICS ones.