The i-dotting and t-crossing is complete and Adobe released the latest versions of their Flash Player and AIR. Available to desktop operating systems and compatible mobile platforms, Adobe Flash Player 11 and AIR 3 promise a dramatic improvement in performance.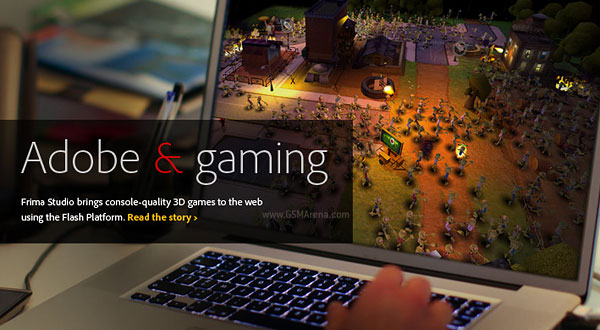 The new releases finally enable 3D hardware acceleration, which should allow much more demanding applications to run smoothly even on mobile platforms. Android users will probably benefit the most from that, but some low-powered portable computers will get the chance to do Flash properly, too.
And while Flash Player support in the smartphone world is limited to Android, AIR (which lets Flash be compiled into stand-alone apps) is also available on iOS and BlackBerry, so the new version should make quite an impact.
And it's not just the performance that gets boosted – there's also new features added, which allow richer applications to be created. Those include support for NFC, magnetometers, dual screens etc.
Here's a short video that sums up what the updates are all about: