When Adidas announced that it would be making it's own fitness tracking wearable, everyone assumed that it would be a device that would rival Nike's FuelBand.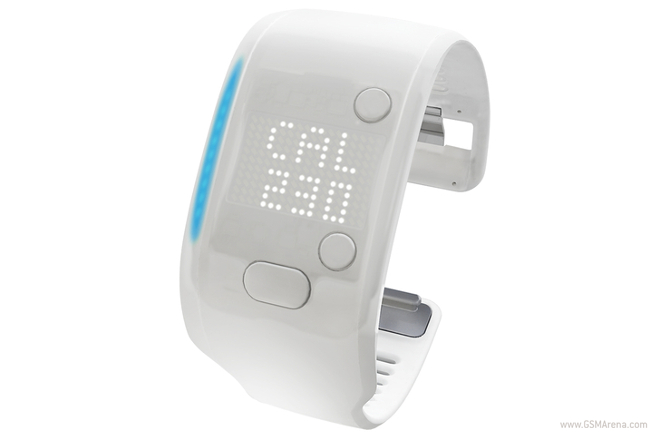 However, Adidas Director of Product Creation, Simon Drabble says that the Fit Smart is more for training and fitness, and is not a lifestyle tracker, as the FuelBand is.
"Lifestyle tracking has been one of the to and froes we've had when designing the product, but the Fit Smart is not designed for that…We're not getting into that space of all-day tracking with this specific product. That doesn't mean we don't think that the technologies in this area are valuable for that further down the line, but from the Fit Smart product prospective, it was designed for that sports usage scenario. " says Drabble.
The slick, futuristic fitness tracker will retail for $199 and comes packed with a heart-rate monitor and the usual fitness goodies: it'll log the amount of calories you burn, the distance that you run, and even has a unique feature referred to as "zones", which is part of the Fit Smart's coaching abilities.
Let's say you're jogging at a certain speed, and you feel a vibration on your wrist, that's the Fit Smart prompting you to enter another "zone", to increase or decrease your speed, depending on how fast or slow you're running. It's a nifty idea that takes the guesswork out of your workout and may prompt you to push yourself when you usually wouldn't.
The Fit Smart will work with the Adidas MiCoach mobile application, and should be compatible with iOS, Android, and Windows Phone platforms.
Are you looking forward to picking one of these up? If so, you'll be able to do so in mid-August.