According to a report from the Wall Street Journal, Acer will launch a $99 Android tablet in 2013. The sub-$100 slate will go head to head with the numerous low-cost Chinese tablets which are offered in developing countries under a plethora of different brands.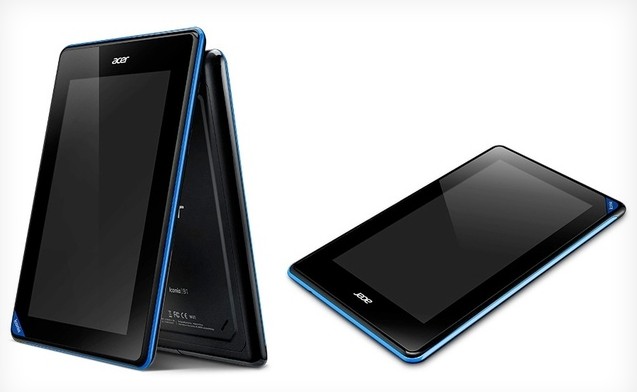 The budget-friendly Acer Iconia Tab B1 will sport a dual-core 1.2GHz CPU (likely a Mediatek unit), a 7″ display with a resolution of 1024 x 600 pixels, and 512MB of RAM. Built-in memory is reported at 8GB with a microSD card slot available as well. The OS on tap will be Android 4.1.2 Jelly Bean. The above press image of the upcoming tablet has been confirmed as the real deal by the WSJ sources.
Curiously, ASUS has told the WSJ that it will not be threading into the sub-$100 tablet category, which is in line with recent rumors. The manufacturer is apparently satisfied with the Nexus 7 success and doesn't feel the need to enter significantly lower price points.
Acer will also introduce lower-priced Windows 8 tablets next year. The tech giant has conceded that its current Windows 8 tablet lineup is a tad pricey.