Our next guest is the newest member of the high-end Android lineup. Acer Stream managed to surprise us with top notch specs and really cool Acer Touch 3D user interface.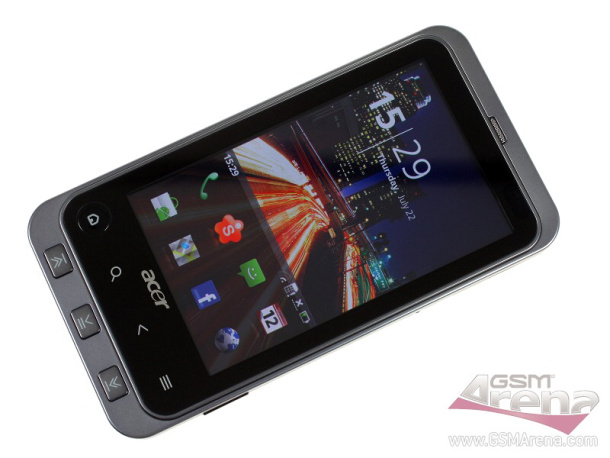 We've been eagerly waiting for some movement on the high-end Android market that's so far been ruled by HTC and Samsung. Acer Stream enters the fray of battle just in time and rest assured, there will be blood.

Acer Stream packs a 3.7-inch capacitive WVGA AMOLED screen capable of multi-touch, 1GHz Snapdragon processor, 512MB RAM, 512MB ROM, 2GB internal storage, 5 megapixel snapper with 720p video recording and microSD card slot (8GB card supplied).







Acer Stream next to Apple iPhone 3G, Motorola MILESTONE and Samsung I9000 Galaxy S
Besides its excellent specs, Acer Streams delivers a premium connectivity package – Wi-Fi, GPS, Bluetooth, 3.5mm audio jack, microHDMI port (with bundled cable) and a microUSB slot.
Our first video will get you through the unboxing. The package can also be qualified as premium – without counting all the basics, it comes with a screen protector, a stylish carrying pouch, a proper HDMI cable and a 8GB microSD card.
Acer Stream packs the latest Acer Touch 3D UI (which I like a lot) over its Android 2.1 Eclair. It features a unique lockscreen and homescreen widgets along with the neat and pretty status bars popups. See for yourself.
Acer Stream is surely impressive and it deserves our full attention. We are already working on our review.