Acer took the wraps off a Chromebook with a 15" display and Intel's latest generation Broadwell silicon. The Taiwanese manufacturer will showcase the budget-friendly Chrome OS device during CES in Las Vegas this week.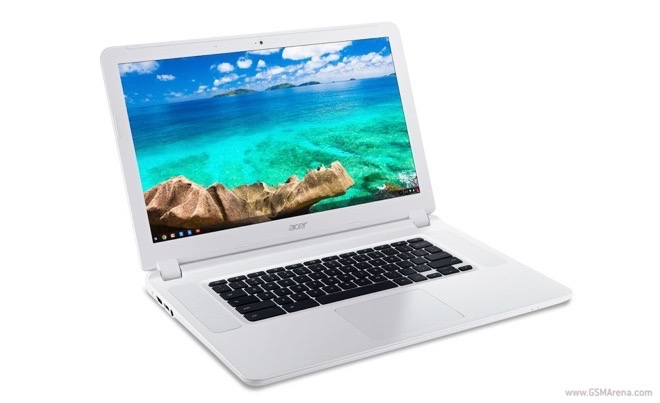 The 15" Acer offering is the Chromebook with the largest display to date. Available resolution options for the unit include 1366 x 768 pixels and 1920 x 1080 pixels. I highly recommend that you opt for the latter at this screen size.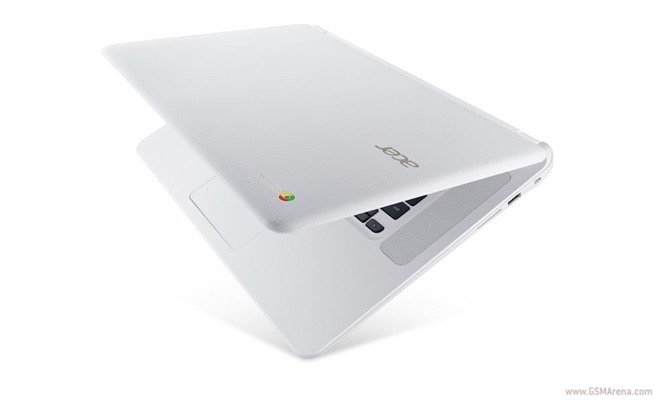 As far as internals go, the new Acer Chromebook will pack Intel's fifth-generation Broadwell processor. There will be a Celeron 2955U version and a more powerful Core i3 solution to choose from. RAM options will include 2GB or 4GB for the top end model.
Connectivity options on the notebook include Wi-Fi 802.11ac, Bluetooth 4.0, USB 3.0, and HDMI port. The physical dimensions of the device are 393mm x 256mm x 24.2mm.
Pricing of the 15" Acer Chromebook kicks off at $249 for a Celeron model with 1366 x 768 screen, 2GB of RAM, and 16GB of expandable storage. The Core i3 model with 4 gigs of RAM and 1080p display you want is not priced yet, though I would expect it to carry a $100 to $150 premium over the entry-level version.