The start of the week brought some great news to the Acer Iconia Tab A500 users around the globe. The Honeycomb 3.1 update has just surfaced and those brave enough to try a manual flash might get it right away.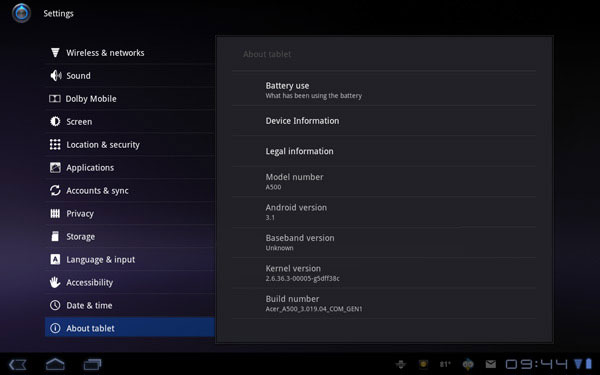 The update is the real deal, meaning an official Acer update, which just burst out ahead of its time. It could all be on purpose to test if there are any problems with it but as usual with such updates – those willing to risk it and try it sooner rather than later are in no short supply.
Here goes the download provided by the XDA developers forum. You can also head to this topic to find more on the leaked update, along with help on how to install it on your device. As usual with that kind of update deals you should proceed at your own risk and keep in mind that it most probably will void your warranty.