Acer showed off a new phone and some new tablets but they also broke the mold – the Acer ICONIA is either a Windows 7 laptop with the keyboard replaced by a second screen or two tablets joined together.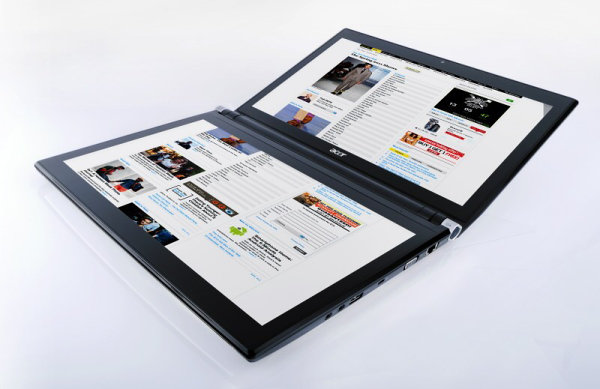 The Acer ICONIA "Touchbook" packs two 14" multitouch screens (covered with Gorilla Glass) and the bottom one can serve as keyboard, among other things…
The Acer ICONIA is powered by an Intel i5 CPU (480M, 560M or 580M), 4GB DDR3 RAM and unfortunately it's stuck with integrated Intel HD graphics instead of a discreet GPU.
Each of the pair of touchscreens has 1366 x 768 pixels resolution and can detect up to 10 touch points simultaneously. The bottom screen can display a full-size virtual keyboard with predictive text input, touchpad and numpad. It also supports handwriting mode.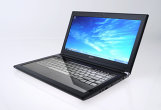 The Acer ICONIA dual-touchscreen "touchbook"
Some UI modifications have gone into the Acer ICONIA – the Gesture Editor lets you create gestures that can launch apps or site, show your desktop, etc, you can move apps between the two displays with the Window Manager.
There are preloaded touch-enabled apps as well, which cover anything from social networking to web browsing and multimedia.
Anyway, the Acer ICONIA packs great connectivity with an HDMI port, Wi-Fi b/g/n, Bluetooth 3.0, built-in 3G modem, two USB 2.0 ports and one 3.0 port. With a four cell battery the "touchbook" weighs 2.8kg (quite hefty for a 14-incher).