Acer announced today its last quarter financial results and they've turned up a lot worse than the company initially expected.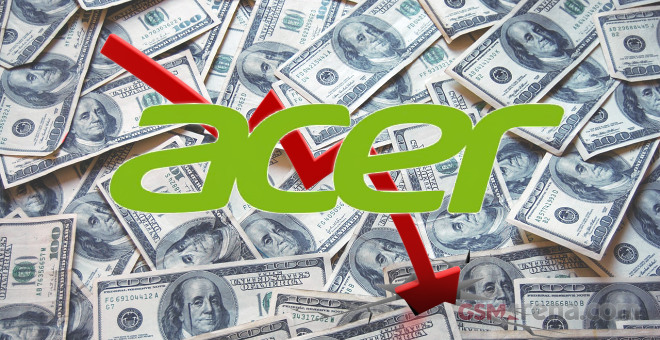 According to the financial report No.4 PC manufacturer based in Taiwan has accumulated $254 million (T$7.6 billion) net loss – twice the predicted $122.66 million (T$3.69 billion).
Acer has also posted a significant loss for Q3 of $435.8 million (T$13.12 billion), while the Q3 loss for 2012 was T$3.37 billion (about $112 million).
It seems the company is in a bad shape and Acer has already acknowledged this in a press release:
"Acer acknowledges missteps in the past on resource allocation and the over expectation of ultrabooks and notebooks with touchpanel. Although the products were leading in design they did not accurately fulfill market needs."
Acer already appointed a new CEO in December and will cut 7% of its workforce. Its executives are also expected to get a 30% pay cut. According to analysts the lack of proper strategy has brought Acer to this unenviable positions with the company spending many millions of dollars on unsuccessful campaigns. Here's hoping that the new measures bring the desired effect and the company returns to the profitable ways.