The AccuWeather app for Android has received an update which enables it to work on Android Wear smartwatches. The update is currently undergoing a phased rollout, so if you have the app and don't yet have the new version, it should make its way to you within a few days.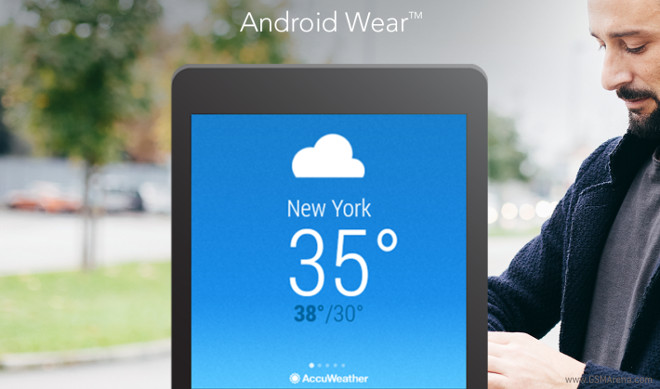 AccuWeather won't simply show you weather notifications on Android Wear. Instead, it has full support for the wearable platform.
That means you can open the app from your watch, check out current conditions, the daily forecast, precipitation levels, and you'll even get weather alerts on your wrist. You can use voice recognition to open the Wear app, and you get to the different sections of AccuWeather by swiping.
In case you're wondering, both the free and paid versions of AccuWeather for Android are being updated, and both should have the exact same Wear functionality baked in. The difference between them is still made up of the ads that show up on your smartphone or tablet in the free version.