The Chromebook may have gotten a slow start but is experiencing a continued period of growth. Shipments in Q3 increased by 67% compared to the previous quarter and are on track to double year-over-year, according to analyst firm ABI Research.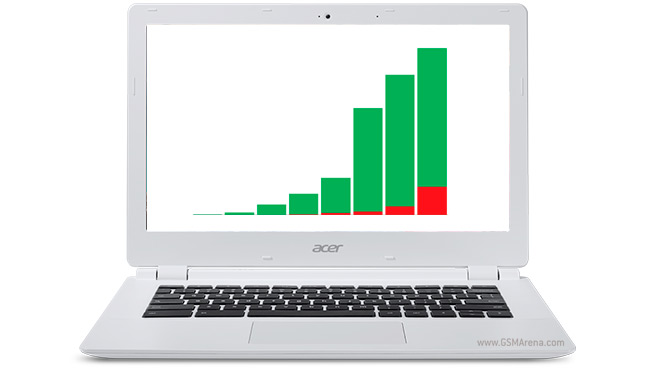 The analysts draw comparisons to the short-lived explosion of netbooks but say that a cost effective laptop that's versatile and functional is something consumers want.
Most of those consumers, 78%, come from North America but ABI expects emerging markets in the Asia-Pacific and Western Europe to grow in the coming years. Those two regions for now are dominated by business sales, accounting for 75% of all units.
When Chromebooks hit the market last year there was plenty of talk about the death of PC among growing tablet sales, while this year tablet growth is slowing down and laptops are perking up.
More and more vendors are jumping on the Chromebook form factor but Acer remains in the lead. IT along with Samsung (2nd) and HP (3rd) make up 74% of shipments.