The guys are serious about designing the perfect UI and they have put a lot of effort into various experiments. Firefox 4 is a long way from getting released but its UI has gone through several mockups already and now they're introducing a new element – eye-candy animation.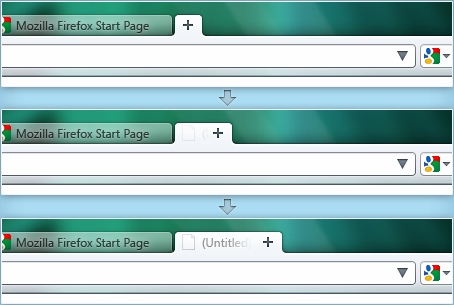 The Mozilla Wiki lists several good reasons for using animation, like movement naturally attracting the eye or make the browser more visually appealing. Since a lot of the actions and components in the user interface correspond to real-life objects and manipulating them, animating these actions and components to behave like their real-life counterparts could also help usability by making them more natural.
Stephen Horlander, the Product Visual Designer at the Mozilla Corporation, has posted two videos on his blog showing how opening a new tab and tearing off a tab might look like. It's interesting to note that the videos don't use Flash – they play in a HTML5 player.
And one last bit – check the source code of the pages with the videos. You only need a single line of code to embed a video – it's as easy as embedding an image. I'm really beginning to like this whole HTML5 business.