Here at GSMArena we are huge fans of well-made parody videos and when we find a good one we can't help but share it with you. What you are about to see might not be the highest-budget production in the world, but it's certainly the most hilarious clips we've seen lately.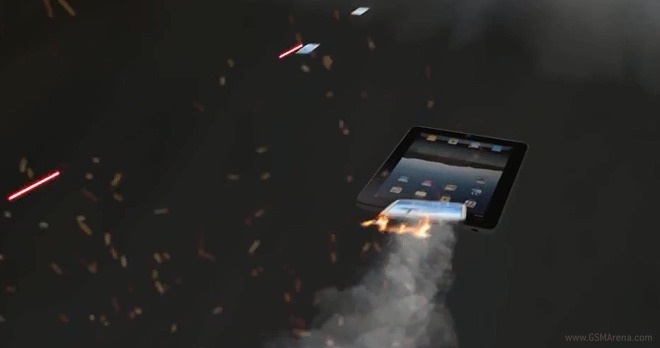 So there's this fleet of iPhones and iPads that has just completed a hyper drive jump to the orbit of planet Earth, where they are attacked by a squadron of Galaxy S IIIs. An epic battle forms up and a surprising victor emerges.
Okay, we are not going to spoil that for you anymore and we'll let you enjoy the video.
Thanks to our anonymous tipster!