The white color Galaxy Note has been an elusive bird and it's rarely been sighted. We finally have one and we've prepared a bunch of photos for you.
Samsung announced the Galaxy Note back in October, but it launched only a black version of the unique phoneblet, as we like to call it internally. Just before Christmas though, the Galaxy Note appeared in snow white dress in Korea and a few other markets.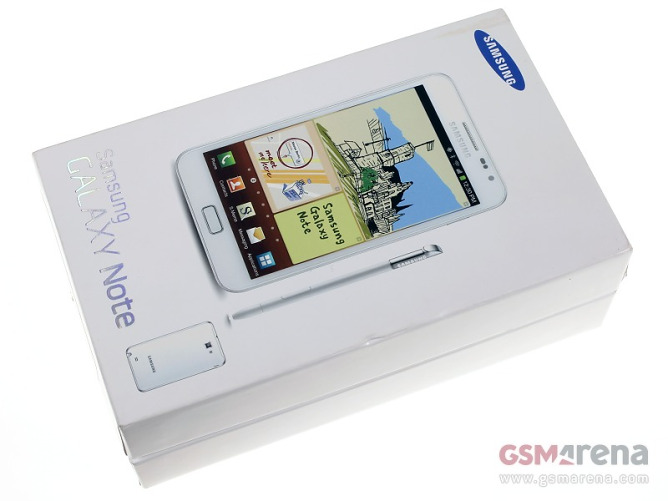 A few days ago the white Galaxy Note hit the UK and other European markets, AT&T US is also launching both the black and white Notes next month.
As opposed to its black sibling the white Note comes with a glossy white battery cover, a white frame upfront and a white S-pen. We really miss the matte plastic at the back, but nevertheless the white cover looks pretty cool too.
Despite the back is all glossy, the fingerprints and smudges are highly unlikely thanks to the white color.
There are no other differences except the white paintjob, so it's up to you to chose which color you prefer.