Samsung has been offering its Gravity line of phones with T-Mobile in the United States for several years now. The devices have been known as affordable, no nonsense feature phones with sliding QWERTY keyboard, mostly oriented towards the younger users who have a thing for text messaging. The latest member of the Gravity family is no different than its predecessors, except one major feature – it is now an Android running smartphone.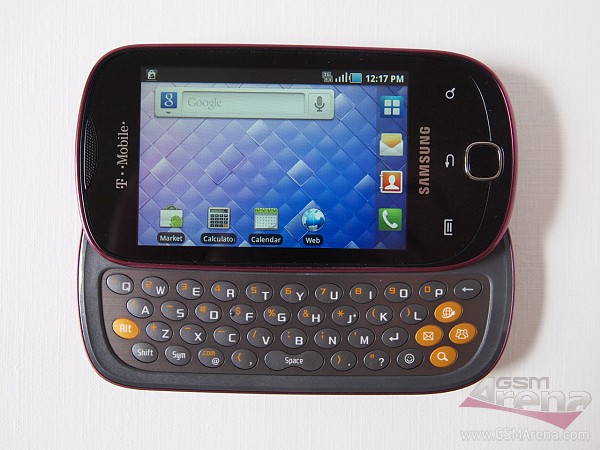 The Samsung Gravity SMART does not have a mind-blowing spec sheet - it was never meant to. It is not priced like today's Android super phones either. What makes this little droid so impressive, is the fact that it delivers a full smartphone experience for the fraction of their price.
We have prepared a short UI video of the device for you. Check it out below:
The Gravity SMART runs Android 2.2 Froyo which has been TouchWiz-ed by Samsung. We have a full review in the works, so stay tuned.