Announced late last year, the entry-level HTC One SV made its way to our office. The 4G LTE smartphone will be offered in a number of European countries, including Germany and the United Kingdom. In the US, the handset will be available for Cricket Wireless.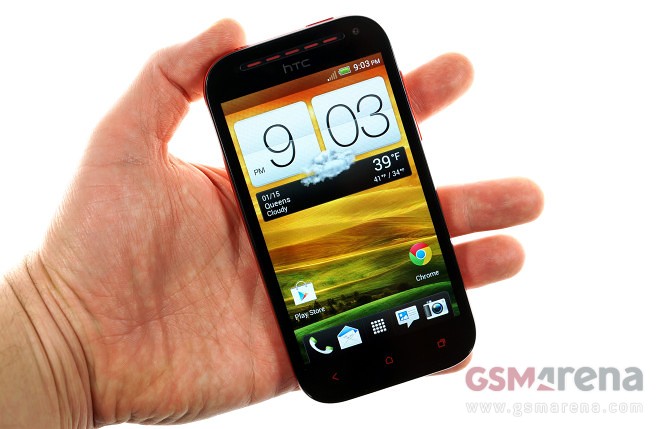 The specifications of the HTC One SV are a rather curious mix of old and new. The device features a Qualcomm Snapdragon S4 chipset with a 1.2GHz dual-core Krait CPU and a gig of RAM – not too shabby for an entry level handset. The display however is a 4.3″ Super LCD2 unit with whose WVGA resolution of 800 x 480 pixels isn't sharp even by HTC's own 2011 standards. The rest of the spec sheet's highlights include a 5 MP camera with bright (F/2.0) wide-angle (28mm) lens and 1080p video recording, full connectivity suite including NFC, and Beats Audio with a built-in amplifier.
The HTC One SV looks and feels quite elegant. The red color scheme on the Cricket Wireless' version adds to the device's visual appeal.
In the software department, you get Android 4.0.4 and HTC Sense 4.1 out of the box. See it in action below.
We are hard at work on a full review of the HTC One SV, so stay tuned!