Those of you that are eager to take Android 4.0 Ice Cream Sandwich for a spin on their Samsung Galaxy S II just got another option. In addition to flashing the leaked Samsung beta ICS ROM (which we tried), you can now try the ICS-based latest version of the MIUI ROM.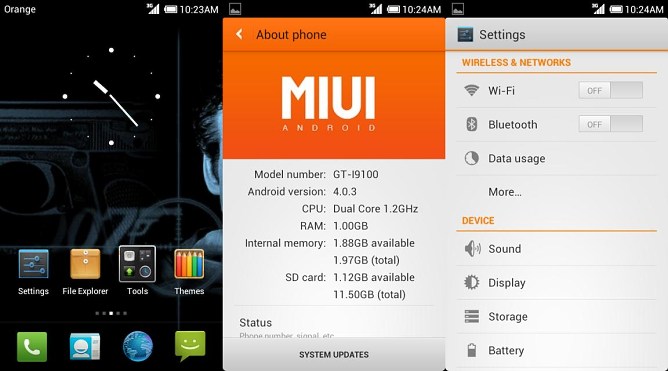 The unofficial release is said to be quite stable and ready to do the job as your everyday ROM. Of course, MIUI comes with a heavily customized interface, so if you are a fan of the stock ICS looks you probably don't need to bother with this one.
On the other hand, if you just want to get the performance-related improvements of Android 4.0 and don't mind a neat and simple launcher, this might be just the one for you. Installation is quite simple and you can find all necessary instructions and files by following the source link below.
Still, flashing custom ROMs is not a walk in the park, so we wouldn't suggest you try it, unless you are absolutely sure you know what you are doing.
Thanks, to our anonymous tipster!