This HTC fella is rumored the have everything that EVO 4G and Desire HD have, and even more. It wears the Nexus One clothes and comes with an awesome kickstand.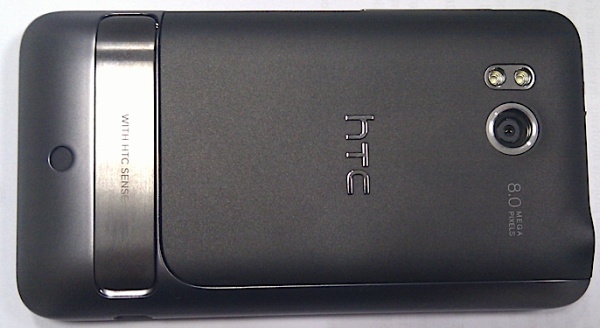 The unknown HTC is supposed to sport 4.3-inch WVGA display, top-notch processor, 8 megapixel camera with dual LED flash and 3.5mm audio jack. The nice kickstand at the back (with the HTC Sense logo) is an excellent addition too.
The device will most probably run on Android OS, because Windows Phone 7 won't allow HTC Sense UI on it. My bet is on Froyo.
It's not clear yet if this HTC smartphone will be worldwide product or Verizon-only, but I guess we'll find out that soon.