We are definitely starting to see a trend here – people do crazy things with the latest smartphone flagships. The next video to join the countless others showing the Samsung Galaxy S4 in unusual situations, sees the smartphone taking a ride on the back of a hexacopter.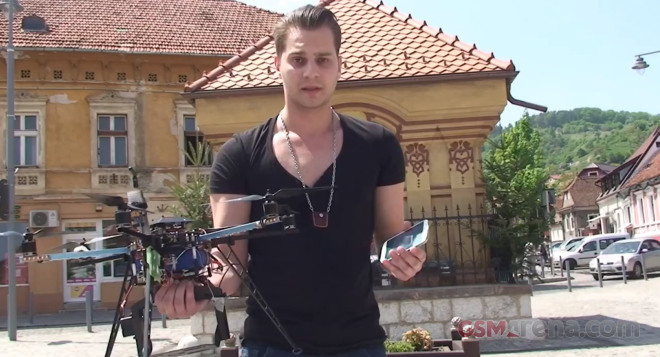 While the Galaxy S4 is flying above a Romanian city, it shoots a 1080p video with the stabilization turned on. We are not exactly sure the digital stabilization that the Galaxy S4 helped a lot here (in fact the artifacts introduced by it are probably more than the benefits), but the footage is spectacular nonetheless.
Here is the video, just don't hope for an epic crash.
We would definitely like to see an OIS-capable smartphone put to the same task and see if it actually does better.